A U G U S T  2 0 2 1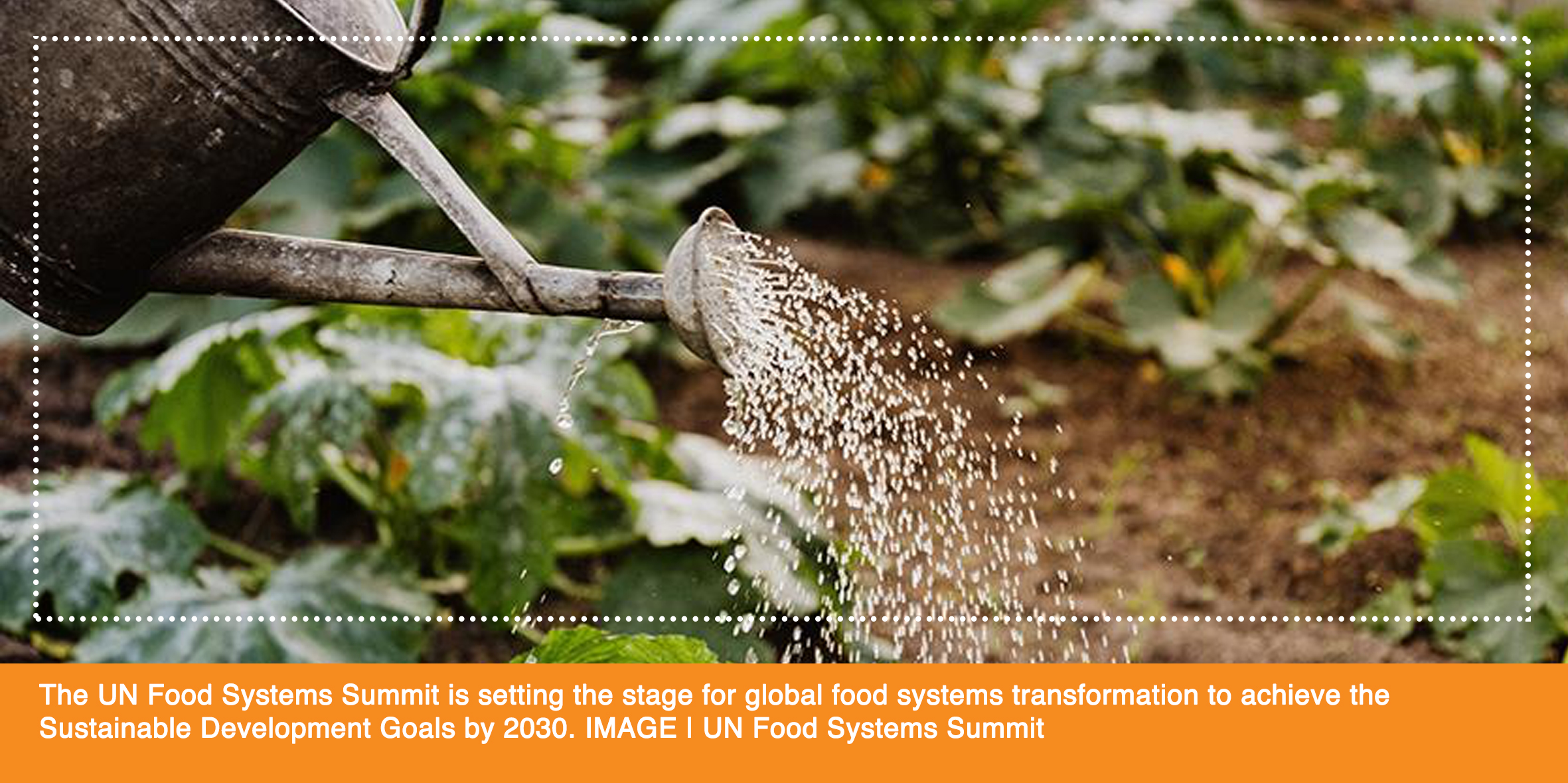 Wednesday 25
The UN Food Systems Summit is confirmed for Thursday, September 23, 2021, and is set to propose a "historic opportunity" to leverage food systems.
The long-awaited Summit will be a virtual event and is primed to accelerate the 2030 SDG Agenda and drive recovery from the COVID-19 pandemic.
The UN Food Systems Pre-Summit in Rome last month acted as a convergence point in the 18 month process that brought together 145 National Dialogues and nearly 800 Independent Dialogues with engagement and analysis from thousands engaged in the Action Tracks, Levers of Change, Scientific Group and Constituency Groups.
It is reported that more than 500 delegates from 108 countries in person including 62 Ministers participated in the Pre-Summit with more than 22,000 people joining as virtual delegates from 183 countries.
Yixuan Shao, the Partnerships Officer of the UN Food Systems Summit 2021, said the decision to make the event virtual was taken in the interest of health and safety.
"Due to continuing and rising uncertainty caused by the Delta variant of COVID-19, the Summit will be a completely virtual event during the UN General Assembly high-level week," she said.
In the lead up to the Summit, the Secretary General's Statement of Action will align Member States efforts  towards further defining the global and country-level follow-up.
Special Envoy for the Food Systems Summit, Agnes Kalibata, together with Rome based Agencies, will further develop the follow-up for the way forward beyond the Summit.