March 2019
YOUNG FARMERS HAVE THEIR SAY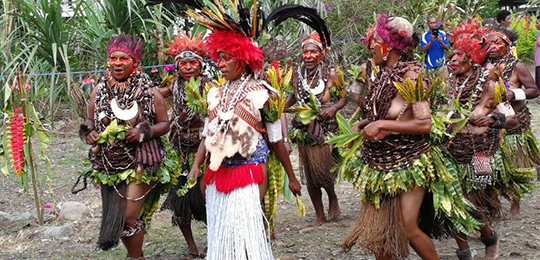 Populations in developing countries are becoming increasingly youthful, where Papua New Guinea's population of 7.5 million are young and growing.
With an abundance of natural resources and geographic proximity to rapidly growing Asian markets, Agriculture accounts for approximately a third of the country's GDP. Despite recent strong economic growth, young people in particular face limited opportunities in rural areas with over 3 million people living below the national poverty line in mostly the rural areas.
This is expected to change in the next few days as young farmers from around Papua New Guinea today converged for the first ever Papua New Guinea Youth in Agriculture Forum in Kurumul, Jiwaka Province. Facilitator, Maria Linibi says expectations are high and the response has been positive with a future direction being discussed and planned during the week in increasing food security for the nation and reducing poverty.
The Papua New Guinea Youth in Agriculture Forum brings together a strong delegation of policy and decision makers, agriculture industry experts, academics, and a large number of young farmers. The forum will cover plenary discussions and presentations on Strengthening Partnerships for a Stronger Agriculture Sector. Lessons from the Field which include field visits are also expected to wrap up the 5 day programme.
Pacific Island Farmer's Organisation Network is represented Kyle Stice and Nature's Way Cooperative, Livai Tora who will deliver a combined presentation covering the Farmer Organization Movement (Lessons from around the Pacific/Organizing farmers to grow agriculture) as well as Understanding + Influencing Agriculture and Value Chain Approach to Agriculture.