July 2022
"We couldn't be more excited to join PIFON and work more closely with its members"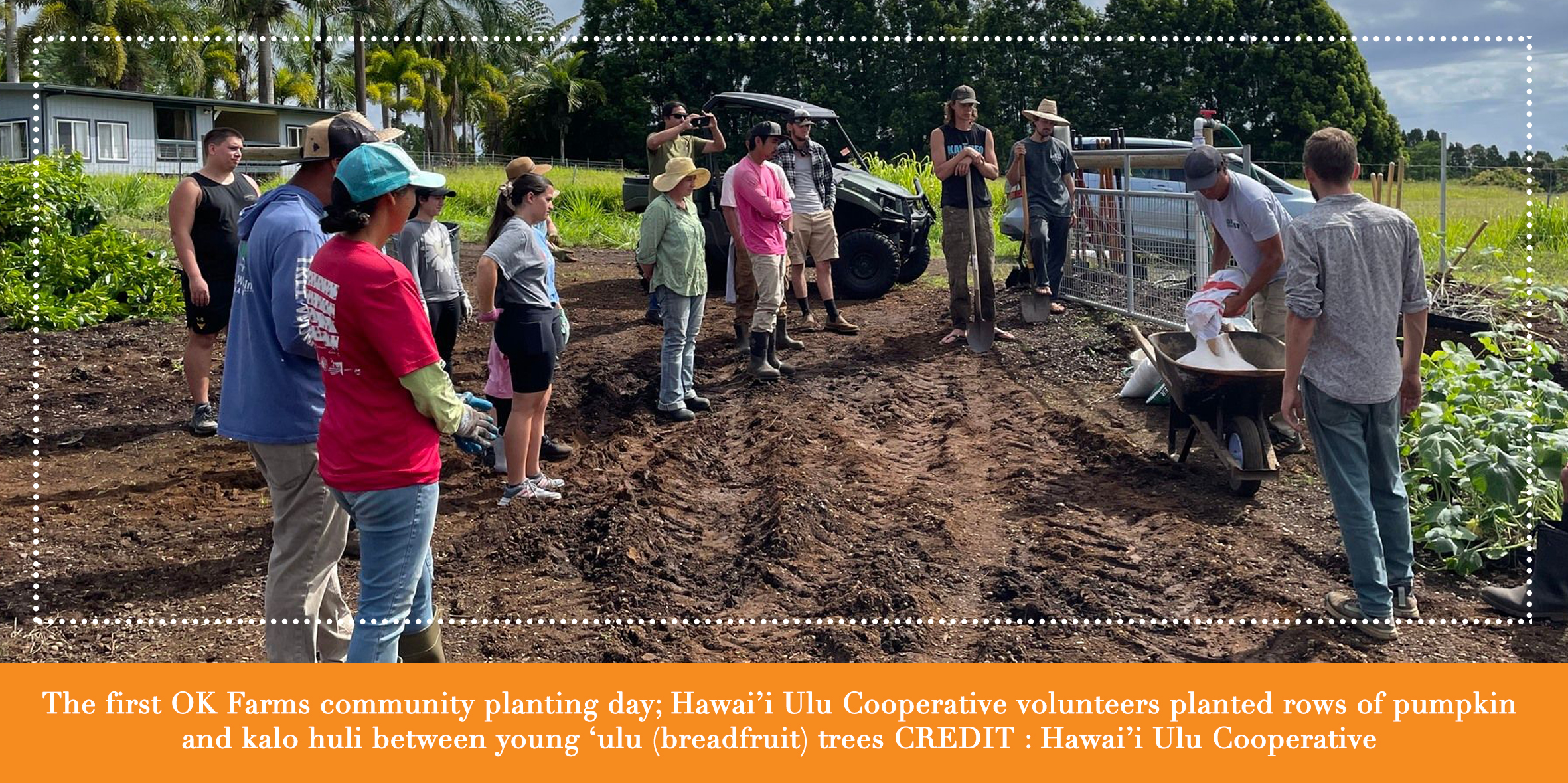 The Hawai'i Ulu Cooperative is the first Hawaii based farmer organisation to join the Pacific Island Farmers Organisation Network since the opening of its US office late last year.  
"I am delighted to announce that our board of directors approved the Hawai'i Ulu Cooperative as a Farmer Organisation member from the island of Hawai'i and we welcome them to the family," said Kyle Stice, executive director of Pacific Island Farmers Organisation Network.
Hawai'i Ulu Cooperative is a farmer-owned business working to revitalize 'ulu (breadfruit) as a viable crop and dietary staple by empowering farmers as change-makers in Hawai'i's food system.
The Cooperative was formed in 2016 with 9 small, diversified growers on Hawai'i island and has grown to over 125 member-farms on three islands – Hawai'i Island, Maui and O'ahu – and is now the foremost breadfruit farmer organisation in Hawai'i. 
"We couldn't be more excited to join PIFON and start working more closely with its members from around the Pacific. This community of farmer organizations is vital for knowledge sharing, advocacy and strengthening the viability of smallholder, family farms in our region. We are honored to be PIFON's first Hawai'i member and look forward to many collaborations to come!" said Dana Shapiro, general manager of the Hawaiʻi ʻUlu Cooperative.
The Pacific Farmer Organisations currently serve 25 farmer organisations across 12 Pacific Island countries reaching over 80,000 members in addition to 5 associate members.
The addition of the Hawai'i Ulu Cooperative is expected to further enrich the opportunities for learning and collaboration between Pacific Farmer Organisations particularly around important technical areas such as breadfruit production, processing and marketing.