O C T O B E R  2 0 2 1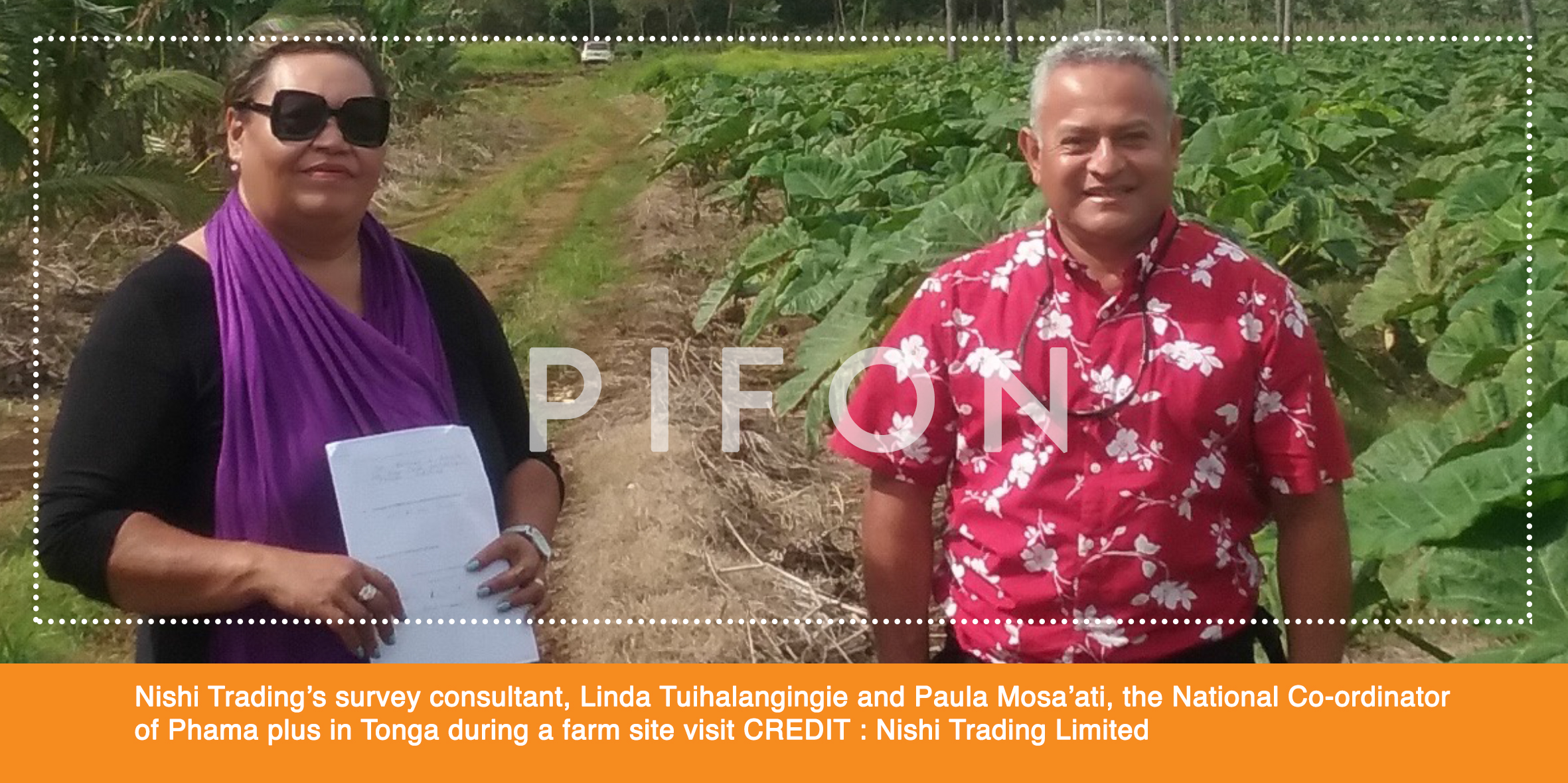 Monday 18
Nuku'alofa, Tonga – The work of a family-owned enterprise plant pathologist to combat lower yields that affects farmers in Tonga recently got underway.
Dr Sela Tupouniua, the resident plant pathologist at Nishi Trading is providing recommendations to improve yields in addition to assisting growers with diagnostic trainings on common pests and diseases.
"The trainings are carried out mostly in the fields of many different farms that we visit every week with other weeks being done in a classroom setting to recap and provide technical support on the over projector," said office manager, Jenny Nishi.
Led by Dr Sela Tupouniua and managing director Minoru Nishi Jr, the weekly trainings include field exercises to identify pest and diseases with watermelon exporters, farmers, research biosecurity staff, and representatives of the Ministry of Agriculture, Food, Forests and Fisheries.
The trainings are part of ongoing efforts to advance the work of Nishi Trading and its farmers which has also seen the adoption of Agworld, an independent farm management app.
Jenny Nishi said the unique structured data system allows for better planning of future crops.
"We are now able to start recording our farmers plots and diagnostics work when Dr Sela visits our farmers on a weekly basis".
"This is an important new development because we can capture important information about each crop onto the cloud and provide timely feedback with recommendations to our farmers for improvement to their production".
The activities are funded by the Farmers' Organizations for Africa, Caribbean and Pacific (FO4ACP) Programme, a joint partnership between the European Union International Fund for Agricultural Development (IFAD), Africa Caribbean and Pacific (ACP) and Pacific Island Farmers Organisation Network (PIFON).