b l o g
m a y  2 0 2 0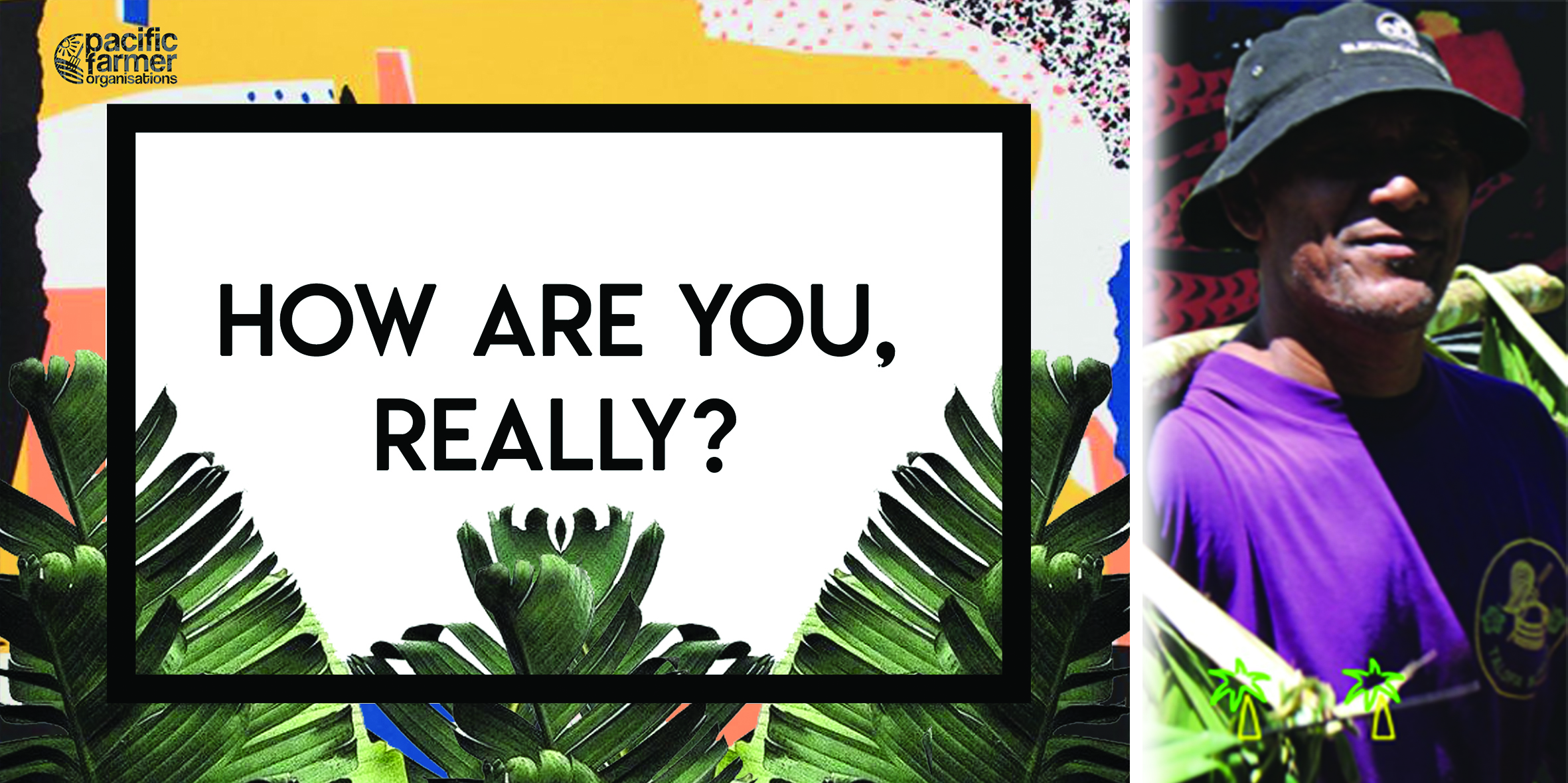 Experts say that talking to people you trust can help help manage this period of our lives
In the last few months, the economic impacts of the coronavirus pandemic has dominated both global and regional discussions but as it continues to rage on, an invisible fight is emerging.
With millions worldwide forced into isolation, people are also facing an uncertain future having lost or being at risk of losing their income and livelihoods. Leaders and experts warn a wave of mental illness is imminent.
"Decades of neglect and underinvestment in addressing people's mental health needs have been exposed by the COVID-19 pandemic," said UN Secretary-General Antonio Guterres, while calling for global commitments on treating psychological illness.
His comments follow the launch of the UN policy brief COVID 19 And The Need For Action On Mental Health where he also emphasized those most at risk today, were "frontline healthcare workers, older people, adolescents and young people, those with pre-existing mental health conditions and those caught up in conflict and crisis."
"We must help them and stand by them," he told the United Nations News.
Reiterating similar statements, was Dr. Devora Kestel, director of the World Health Organization's mental health department.
"The isolation, the fear, the uncertainty, the economic turmoil – they all cause or could cause psychological distress. Past economic crises saw an increased number of people with mental health issues, leading to higher rates of suicide for example, due to their mental health condition or substance abuse," she told The Telegraph.
"Governments should put the issue 'front and center' of their responses, the mental health and wellbeing of whole societies have been severely impacted by the crisis and are a priority to be addressed urgently."
Here in parts of the Pacific, the psychological distress of the pandemic is evident.
"There is anecdotal evidence to suggest that individuals, families and communities are already feeling the stressors of COVID 19," said Ms Selina Kuruleca, a consultant psychotherapist of Private Practice Kuruleca Consultants based in Suva, Fiji.
"Some of these stressors are fear, unemployment, homeschooling, lack of access to education, limited access to health and lack of access to child care."
"These are not normal times, people who have existing mental health issues will have their conditions exacerbated with this crisis, making it pertinent that they get the ongoing medication, assistance, family support and community affiliation that is vitally necessary. There is always a risk of the problems getting more serious if support and medication access is limited."
"There's also the likelihood of people being 'more on edge' then normal – but there are also a host of things that we can and should all do for ourselves, family and friends," she said.
"Talking to people you trust can help as well as maintaining a healthy lifestyle, there are also some tips from the World Health Organisation that can help manage this period of our lives."
"There are NGOs such Lifeline Fiji (suicide prevention & counselling), Medical Services Pacific (general counselling), Empower Pacific (general counselling), Fiji Women's Crisis Centre (counselling & advocacy) FRIEND (economic empowerment) can assist – they all play similar but different roles that can be very supportive for the individual in need."
Ms Selina Kuruleca said governments need to prepare and plan accordingly.
"We need a response plan at the domestic level and national level where the budget allocation for COVID 19 is realistic and policies that can guide these issues."
Meanwhile assistant professor of psychiatry at Washington University in St. Louis, Dr. Jessica Gold is flipping the script on the impending mental illness crisis.
"Though absolutely no one would wish a pandemic on anyone – this is actually what mental health needed to stop being stigmatised and start being valued," she told Time.
"The COVID-19 pandemic is a sort of equalizer. Nearly everyone is self-isolated at home, trying to work while managing a household, and dealing with uncertainty and grief. To some degree, everyone is experiencing what life with anxiety is like. This includes those in management, who are dealing not only with their employees' stress but also their own. Though depression is already the number one cause of disability worldwide, this is the first time many employers and managers are thinking and openly talking about mental health in the workplace."
"The coronavirus crisis has made clear just how inextricable mental health is from physical health. You cannot talk about a lack of personal protective equipment (PPE) without talking about the mental health repercussions, and you cannot talk about patients who are dying of COVID-19 without talking about grief. You also cannot talk about unemployment or social isolation without talking about anxiety and depression."
Sources:
(1)    UN leads call to protect most vulnerable from mental health crisis during and after COVID-19: United Nations News 
(2)   Health experts warn of Covid-19 mental health crisis: The Telegraph 
(3)   Could Covid-19 finally destigmatize mental illness?: Time
(4) Email Interview | Ms Selina Kuruleca: Private Practice Kuruleca Consultants