Agriculture Thrives Pre & Post COVID-19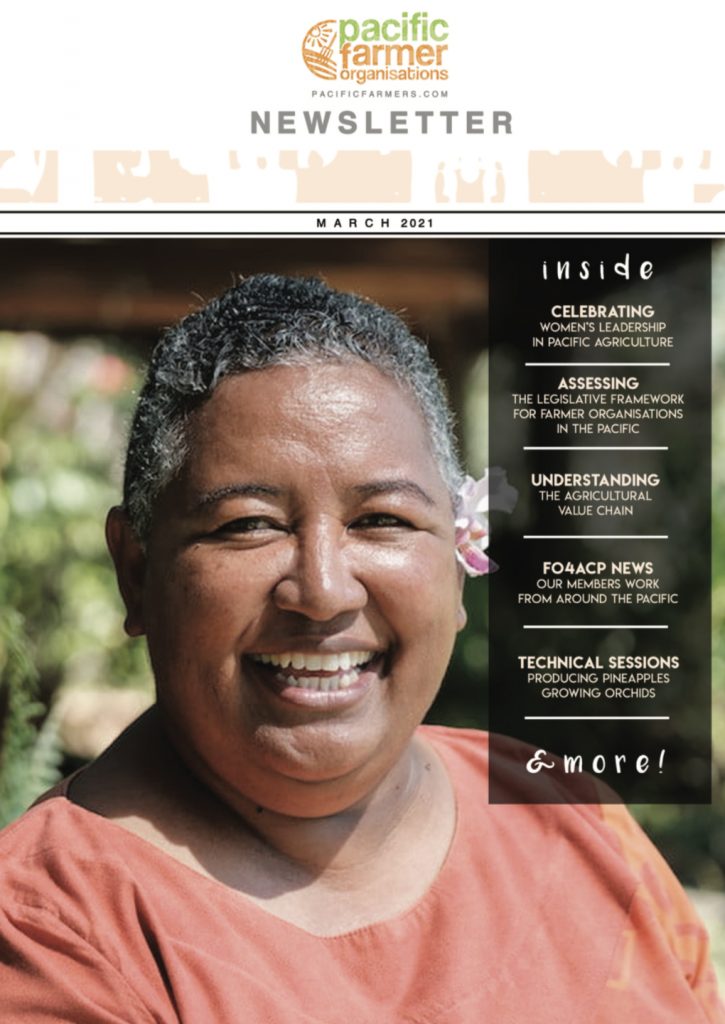 In our Quarter 1 Newsletter, the work of our members continue to highlight the importance of relationships in overcoming the combined challenges presented by the global COVID-19 pandemic and climate change.
We were honored to collaborate with our partners, PARDI to celebrate 'Women's Leadership In Pacific Agriculture' including two of the industry's outstanding  women; our very own Lavinia Kaumaitotoya and Karen Mapusua of the Pacific Community's Land Resources Division.
We also reached out to the men and women who farm and sell pineapples and flowers. Through their stories we were able to shine a light on women who also need to be celebrated for all they do to keep us connected to agriculture and our communities.
The Pacific Island Farmers Organisation Network has also commissioned work for the assessment of the legislative framework for Farmer Organisations in the Pacific. In her first official outing as the Manager of PIFON, Lavinia Kaumaitotoya says: "The need to promote more trade within the region and the world requires a coordination of various legislation, this work forms part of a program to support Farmer Organisations in the Pacific and will expand on the scooping study for each member country."
We're also bringing you our #FarmersHelpingFarmers Technical Exchange this quarter including Producing Pineapples and Growing Orchids.