October 2019
Fiji Bans Neonicotinoid Imidacloprid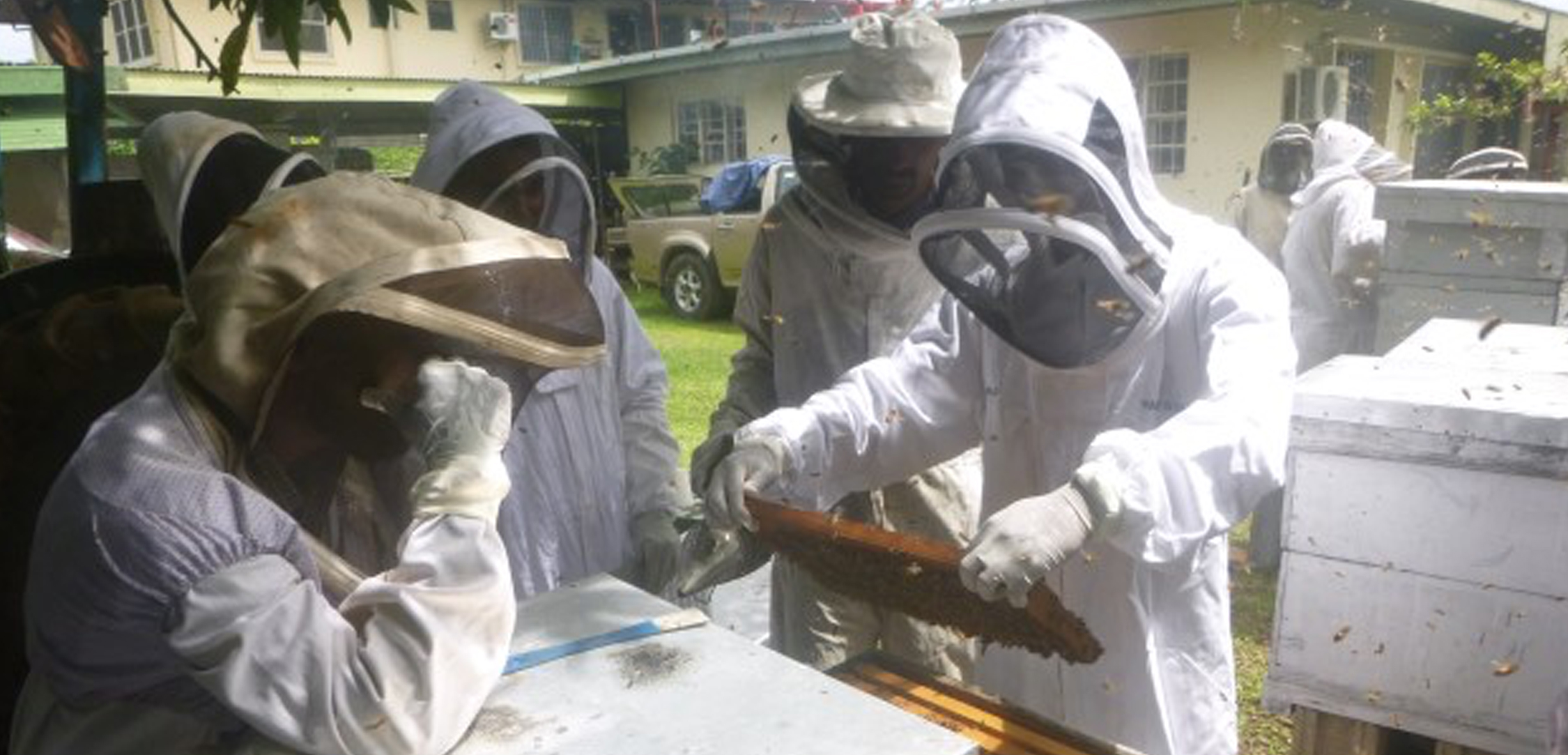 The Fiji Beekeepers Association has successfully lobbied the Government to ban Imidacloprid
The lobbying efforts of Fiji Beekeepers Association has finally paid off.
Fiji's Minister for Agriculture Dr. Mahendra Reddy last week announced a ban on the insecticide Imidacloprid after its damaging effects was raised more than a year ago.
"We want to thank Fiji Beekeepers Association for bringing this matter up to us."
The decline in bee numbers is a concern for the Government who promote Bee Farming.
"Imidacloprid has a harmful effect on the colony of bees, it contaminates the beehive, affects their navigation and traces of it have been found in honey."
The ban has been welcomed by Fiji Beekeepers Association's John Caldeira.
"It's a big win for Fiji's beekeepers, our bees and honey consumers."
"Imidacloprid is the only neonicotinoid pesticide sold in Fiji and as far as I know, Fiji is the first Oceania country to enact this ban," he said.
The lobbying efforts of Fiji Beekeepers Association involved a large amount of time to foster change.
"We relentlessly lobbied government as our request escalated up the chain of command."
"We shared the evidence and other countries' bans with government, and we also listened to understand the perspective of the Registrar of Pesticides and the farmers who need alternative pest control tools to avoid damage to their production," he said.
"It's a good example of a farmer organization influencing policy and the process we used is essentially what PIFON has been promoting."
Ongoing communication played an important role in the Fiji Beekeepers Association's call to ban the chemicals.
"It took long strings of emails and two face-to-face meetings between government and FBA before the ban was approved and announced."
"This effort required many hours of work but hardly any financial cost."
The ban will come into effect in January 2020.