A U G U S T  2 0 2 1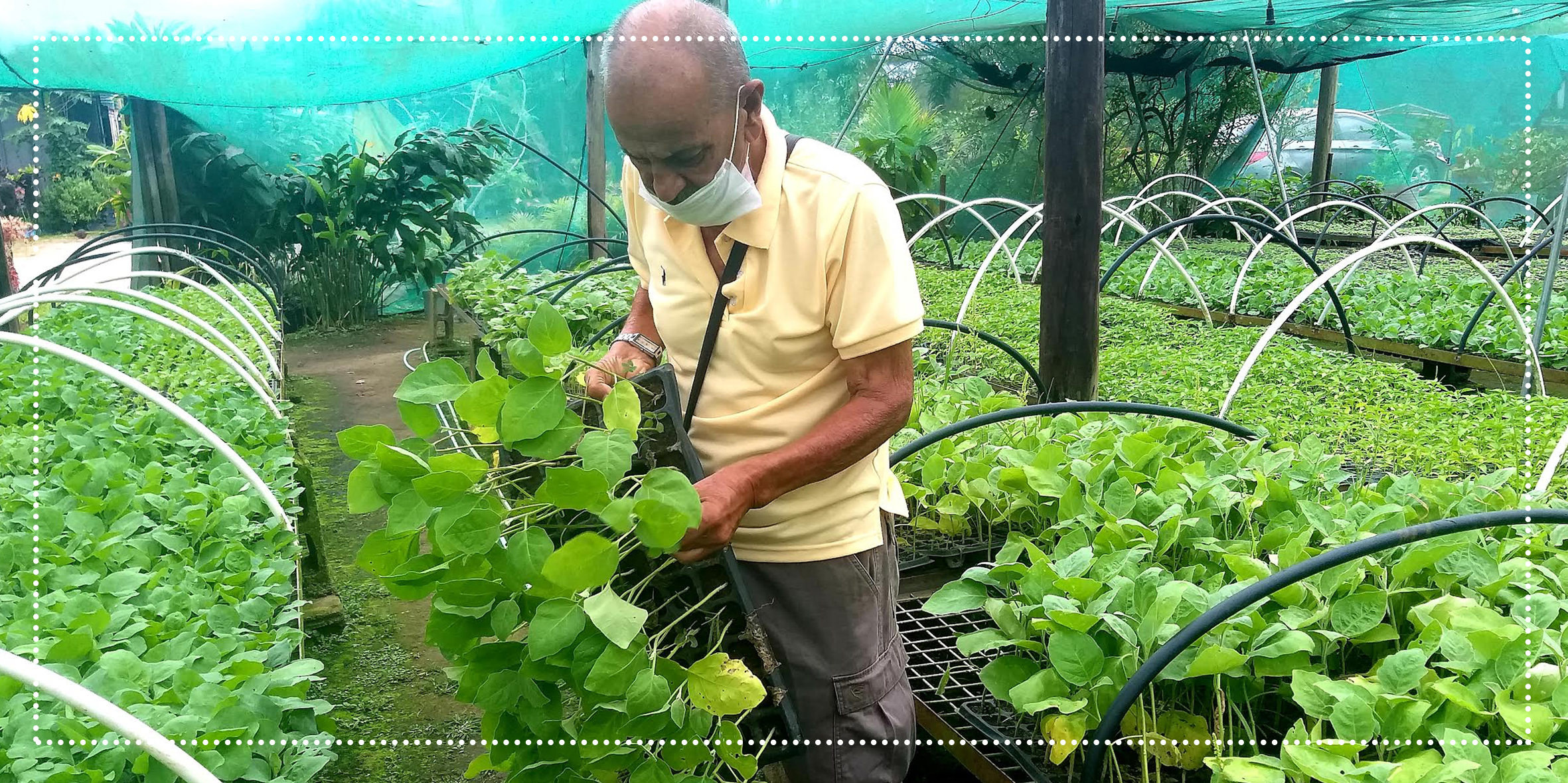 Ready for transplanting – Sant inspects the eggplant seedling
Monday 23
Agricultural veteran, Sant Kumar has said strong support systems for nurseries is critical to enabling better businesses and adaptability to various natural disasters.
The Owner and Managing Director of Bula Agro Nursery was speaking to the Pacific Island Farmers Organisation Network over the weekend following a tour of his latest work at the Nursery in Nadi, where he warned several factors continue to undermine the industry.
"In just the last 5 years we've seen how three major Category 5 severe tropical cyclones has exposed the vulnerability of farmers and the limited capability of Government entities to respond quickly with the appropriate assistance," he said adding: "The impacts of the pandemic has only multiplied the issues while the demand for food continues to rise."
Including coordination difficulties faced by the Ministry of Agriculture, Bula Agro Nursery found through several of its commercial projects that only a limited number of commercial nurseries produce high quality vegetable seedlings that prevent farmers from rehabilitating their farms in a timely manner and generating an income following natural disasters.
Until the closure of borders in 2020 to contain the global COVID-19 pandemic, farmers have been receiving ongoing trainings and awareness workshops that aim to improve existing knowledge on increasing the number and capacity of local seedling nurseries.
Sant Kumar intends to resume trainings in the near future under the Farmers' Organizations for Africa, Caribbean and Pacific (FO4ACP) Programme, a joint partnership between the European Union, Africa Caribbean and Pacific (ACP) and Pacific Island Farmers Organisation Network.
"I have a vision that Fiji's fresh produce industry will continue to grow as a major contributor to the income of our farmers and to the nation of Fiji. The food that we eat should contain a wide range of fruits and vegetables for good health and can help us avoid non-communicable diseases, diabetes, hyper tension and heart disease."