October 2019
Fiji Bans Imidacloprid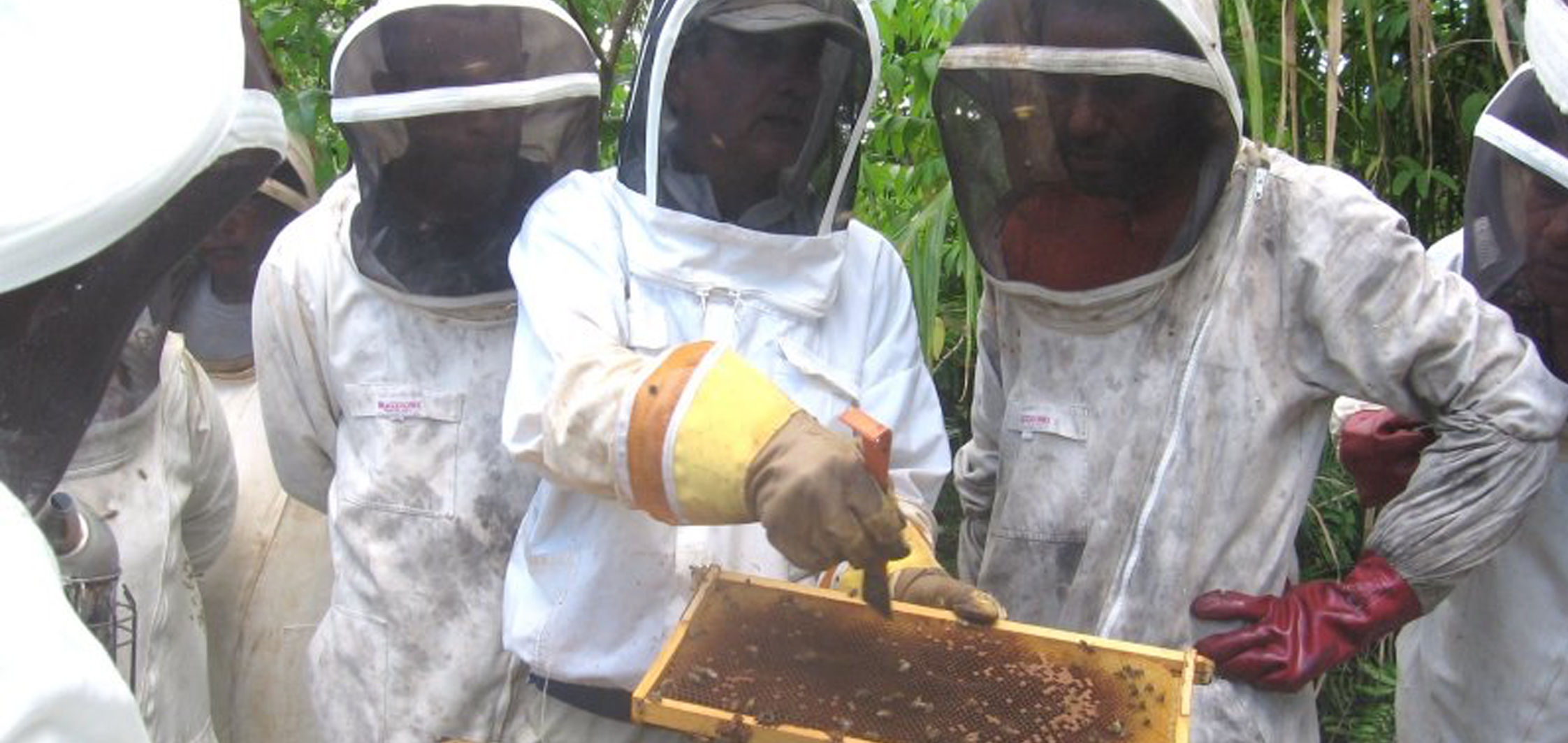 The Fiji Beekeepers Association have successfully lobbied the ban of Imidacloprid
After its effects were raised more than 12 months ago, the Fijian Government finally banned imidacloprid and it's expected to come into effect on January 2020.
So how did Fiji Beekeepers Association get the Government to act?
FBA's John Caldeira said they referred to the Pacific Island Farmers Organisation Network (PIFON) publication, Farmers Having Their Say, a guide that helps Pacific farmer organisations 'build' and 'promote' their case to influence policy.
"The process we used is essentially what PIFON has been promoting."
The guide which lists '5 Steps to Influence Policy' allowed FBA to strengthen their case and implement change at national level.
"We reviewed the facts and research regarding the pesticide's effect on bees and what other countries were doing before deciding whether to take action."
"Before pursuing, we considered the importance, the cost in time and money, and likelihood of success in creating this pesticide ban," he said.
The consultation took sixteen months and brought together various individuals and organisations in determining who to influence.
"I first sought and received consensus from FBA's 13 member leadership committee."
"This gave me the credentials to represent our industry on this issue and we also sought collaboration with MoA (Ministry of Agriculture)," he said.
Perseverance was vital in FBA's call to ban the use of imidacloprid.
"We relentlessly lobbied government as our request escalated up the chain of command to ultimately the Minister of Agriculture and Cabinet."
"We shared the research evidence and other countries' bans with government," he said.
"We also listened to understand the perspective of the Ministry and those farmers who would need alternative pest control tools to avoid damage to their production."
On reflection, Caldeira said keeping communication lines open was key to the success of their efforts.
"It took long strings of emails and face-to-face meetings between government and FBA over sixteen months before the ban was approved and announced."
He said the effort required many hours of work with little financial costs.
*The publication Farmers Having Their Say was an EU funded collaboration between PIFON and Pacific Islands Forum Secretariat.*