October 2022
'The Crop of the Future'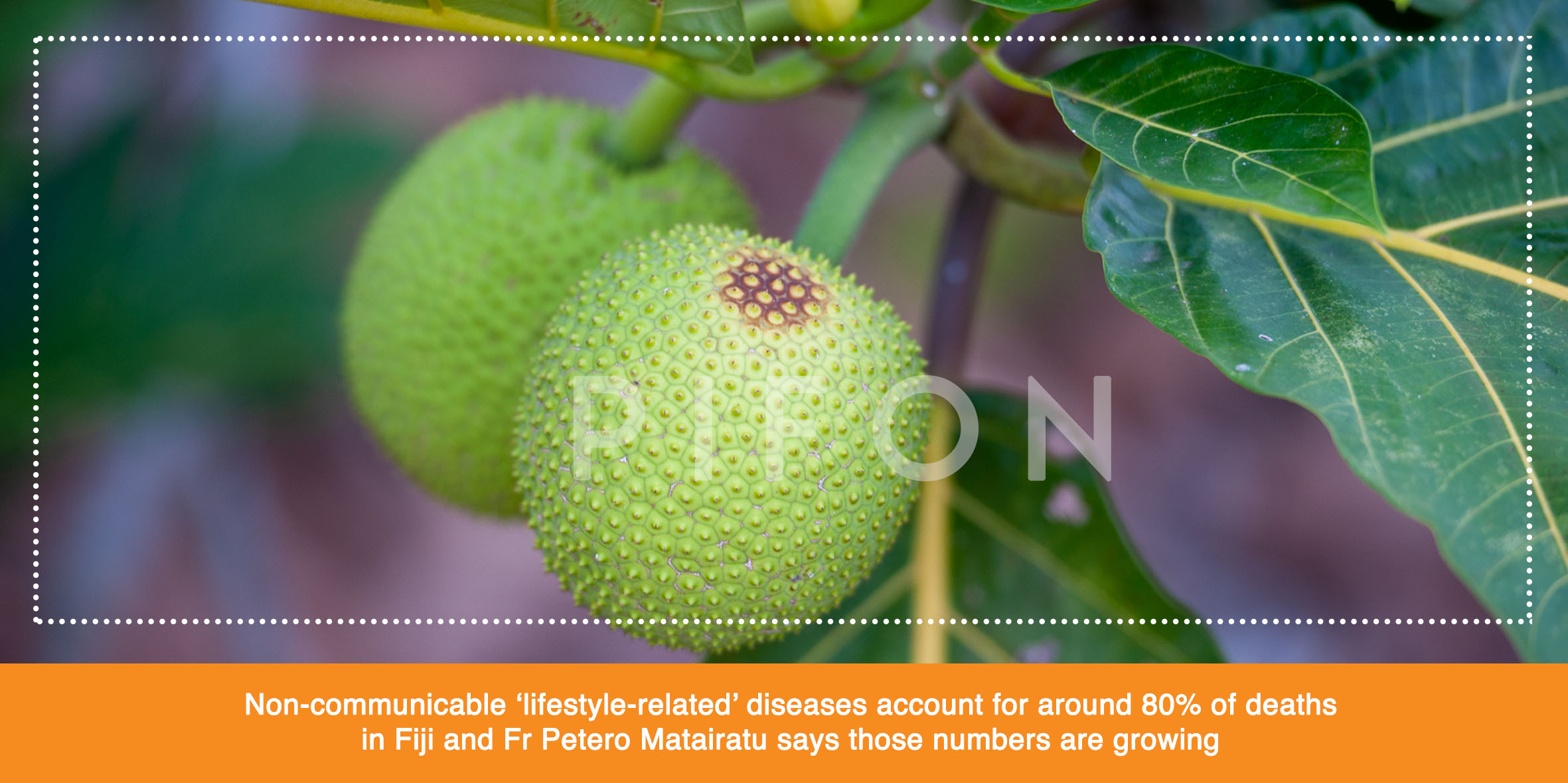 Tutu Rural Training Centre has set out to tackle non-communicable diseases on the island of Taveuni through the cultivation of traditional food systems.
"At the beginning of 2013 we were part of the Pacific Breadfruit Project spear headed by Pacific Farmer Organisations and Fiji's Ministry of Agriculture," said Principal Director Fr Petero Matairatu.
"We were fortunate we were invited to be part of the project because it was also around the same time that we were starting to diversify into breadfruit value added products at Tutu."
Non-communicable 'lifestyle-related' diseases account for around 80% of deaths in Fiji and Fr Petero Matairatu says those numbers are growing.
"We shifted our efforts to food security following the rise in non-communicable diseases on our island of Taveuni."
"Currently the life span for men on Taveuni is 45 years old and for women is 60 years old."
Speaking at the Global Breadfruit Summit last Tuesday in Hawaii, Fr Petero Matairatu shared that many NCD cases in Fiji are due to lifestyle choices.
He explained that many Fijians were not taking an active approach to prevent non communicable diseases saying it was a concern because of the increase in NCDs in Fiji.
He said Tutu Rural Training Centre was taking active steps to reduce the risk of developing non communicable diseases.
"Through the development of breadfruit for food security we want to change diets on the island and work with our local communities to embrace more of our traditional foods to address non-communicable diseases."
Tutu Rural Training Centre has a three way partnership between the Society of Mary, the community of the Cakaudrove province, and the Fiji Government.