S E P T E M B E R  2 0 2 0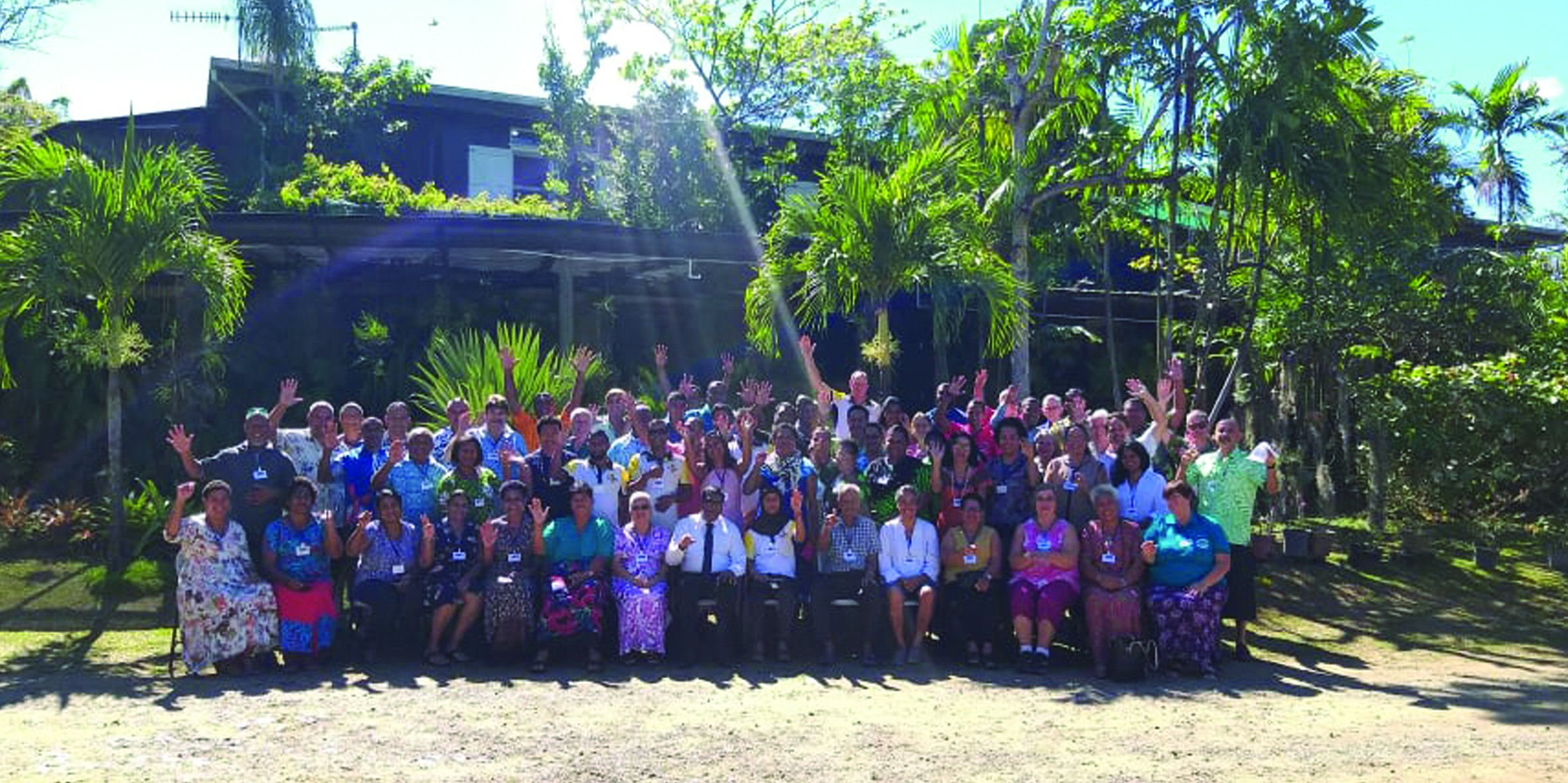 Participants from farmer organisations, donor and research organisations in Fiji are today attending the Fiji Farmers Forum 2020 : Seizing Opportunities at South Sea Orchids in Nadi
Thursday 24
Farmer Organisations in Fiji have grown since the last Fiji Farmers Forum was held in 2017; dialogue with Government has seen changes in policy and farmer organisations have received more funding support for activities.
And while economists believe the impacts of the coronavirus pandemic will likely exceed those of the global financial crisis of 2008-2009, it is providing opportunities for agriculture as well as highlighting the importance of diversifying Pacific economies.
Fiji Farmers Forum 2020 : Seizing Opportunities is currently underway at South Sea Orchids in Nadi.
Organised by Tei Tei Taveuni, they've grabbed the bull by its horns in planning this important conference, the first Fiji Farmers Forum since COVID-19 emerged.
The Minister of Agriculture, Hon. Dr. Mahendra Reddy is the chief guest, joining him is the New Zealand High Commission, H.E Jonathan Curr and approximately 100 participants who are representatives of farmer organisations from around the country, donor and research organisations.
Participants will hear on the current impacts of the pandemic, how to adapt, and sector presentations of the agriculture industry.
"The forum provides a platform for farmers to have their say in the presence of fellow industry colleagues, Government and donors," said Kyle Stice, general manager of PIFON. "It's an opportunity to collaborate and influence policy to improve Fiji's current economic status."
Kyle Stice acknowledged the efforts of Tei Tei Taveuni in organizing the first post COVID-19 industry event and is looking forward to learning the outcomes to be actioned moving forward.
The Fiji Farmers Forum 2020 : Seizing Opportunities is funded by the Farmers' Organizations for Africa, Caribbean and Pacific – FO4ACP Programme, a joint partnership between the European Union, Africa Caribbean and Pacific (ACP), International Fund for Agricultural Development (IFAD) and Pacific Island Farmers Organisation Network (PIFON).