F E B R U A R Y  2 0 2 1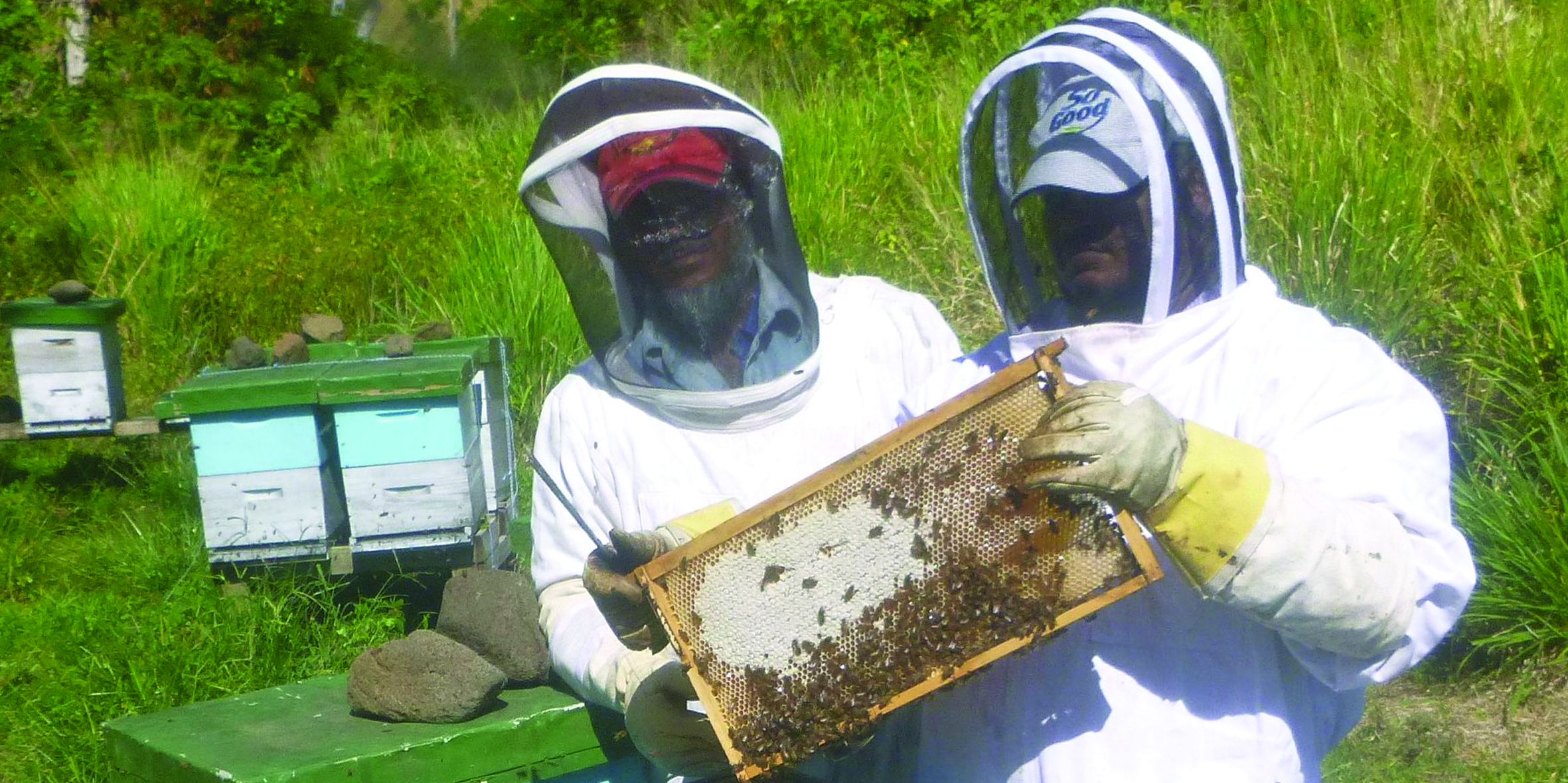 The mentoring is expected to be completed by 2021 end and survey results available in early 2022
Monday 08
Ba, Fiji – The Fiji Beekeepers Association are resuming their Mentor Programme to address the high failure rate of beekeepers in Fiji.
"There's a long-term need for training to address the high failure rate of new beekeepers," says President, Nilesh Kumar. "When you ask how they became a beekeeper, most successful beekeepers will mention their mentor, usually a relative, neighbor or friend, who taught them essential skills while they worked together with the bees."
First launched in 2016, the Fiji Beekeepers Association's Mentor Programme is designed to foster similar mentoring.
"Our first mentoring programme in 2016, we learned more about the critical factors for successful mentoring, these included close geographical proximity between mentor and trainee, an existing relationship between mentor and trainee, and frequent monitoring of mentoring performance."
These factors, Nilesh Kumar said will be included in the design and participation selection for the 2021 Mentor Programme while also aiming to encourage more women participation.
"This year we're making an extra effort to mentor women beekeepers and we're targeting 50% women trainee participation."
The mentoring is expected to be completed by 2021 end and survey results available in early 2022.
The Mentor Programme is funded by the Farmers' Organizations for Africa, Caribbean and Pacific – FO4ACP Programme, a joint partnership between the European Union, Africa Caribbean and Pacific (ACP), International Fund for Agricultural Development (IFAD) and Pacific Island Farmers Organisation Network (PIFON).