M A Y  2 0 2 1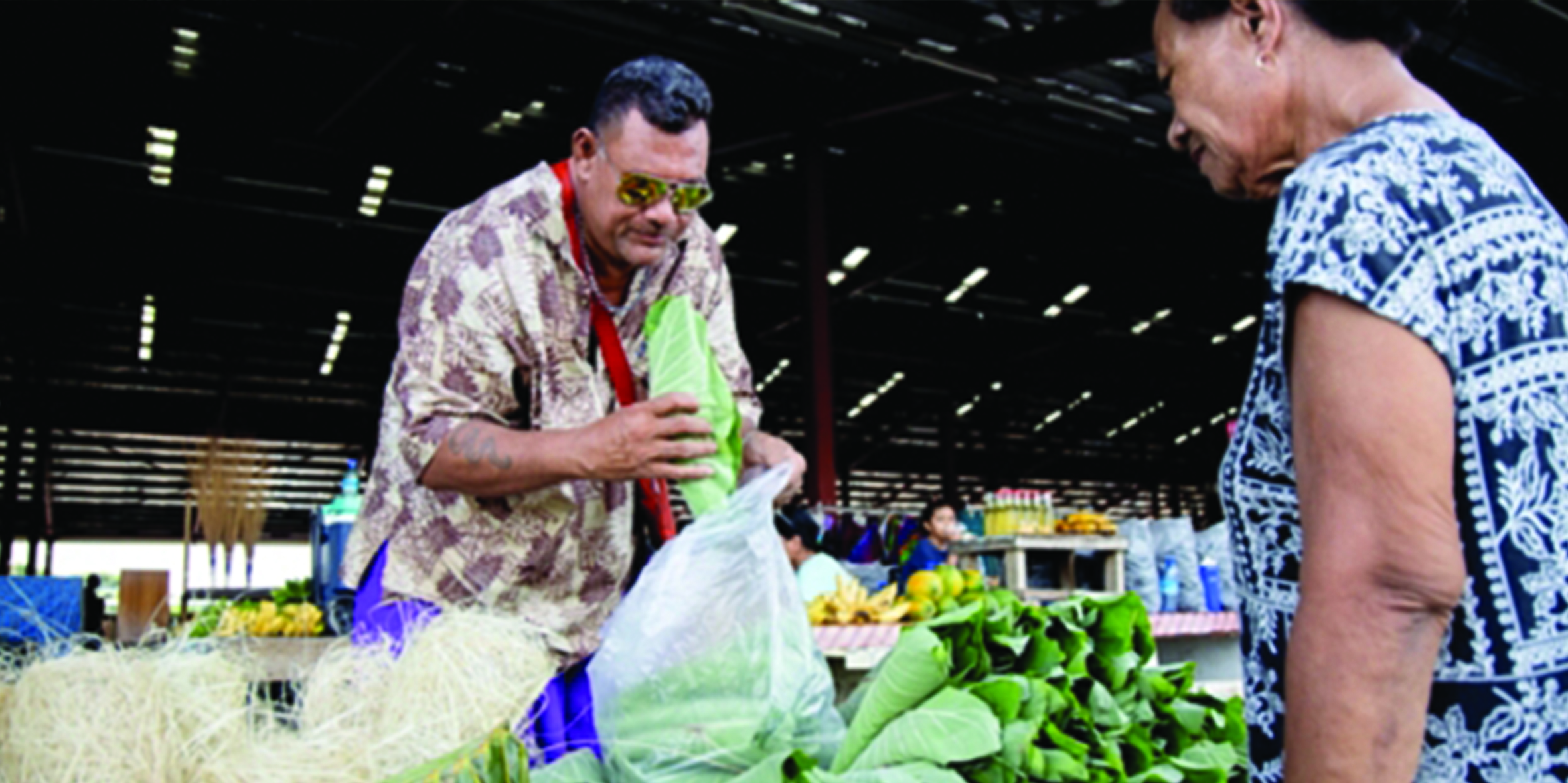 Markets now have an 8 pm closing time, Monday through Saturday. (Photo: Vaitogi A. Matafeo)
Monday 24
Apia, Samoa -The caretaker Government has extended the trading hours for markets at Fugalei, Savalalo, Vaitele, Afega, Taufusi and Salelologa as well as flea markets to 8 pm in a major boost to local farmers.
The 49th amended state of emergency (S.O.E.) orders approved by the Head of State, His Highness Tuimaleali'ifano Vaaletoa Sualauvi II and issued last Friday evening that trading hours have been extended for markets.
The new orders give market stall owners an additional two hours of business from Monday to Saturday effective 22 May 2021 through to 6 June 2021 with their closure time set at 8 pm.
However the markets will remain closed on Sundays and sleeping at the markets is still prohibited.
The extended hours apply to the Savalalo, Fugalei, Salelologa, Vaitele, Taufusi, and Afega markets to include all flea markets, fish markets or any market to which the public has access.
The markets "are permitted to open from Monday to Saturday, from 6 pm to 8 pm and no person is to sleep overnight at any marketplace" the orders read.
Market stall operators across the island have been given two additional hours to operate under the 49th State of Emergency (S.O.E.) orders.
The orders further state that "all markets are closed on Sunday, inclusive of the markets at Savalalo, Fugalei, Salelologa, Vaitele, Taufusi, Afega and the fish markets at Savalalo, Vaigaga, Fasitoo Uta, Afega and other roadside selling and any such market where the public has access to."
Supermarket opening hours remain the same: 6 am to 10 pm Monday through to Saturday and 3 pm to 10 pm on Sunday.
All businesses must close on Sunday except for small shops which may operate from 3 pm. Petrol stations and pharmacies are also allowed to operate on Sunday, 3 pm to 10 pm.
The selling of street goods by street vendors is permitted but only fruits, vegetables and elei material or ie lavalava (sarong) are allowed to be sold. The selling of fizzy drinks and Bongos (snacks) is prohibited.
The ban on selling on footpaths remains in effect and children under the age of 16 selling goods in public remains prohibited, the orders state.
The Head of State issued the S.O.E. orders for COVID-19 after consulting with Cabinet.
View the original article: Samoa Observer