July 2021
Farmer Organisations in Fiji partner with Fiji One Television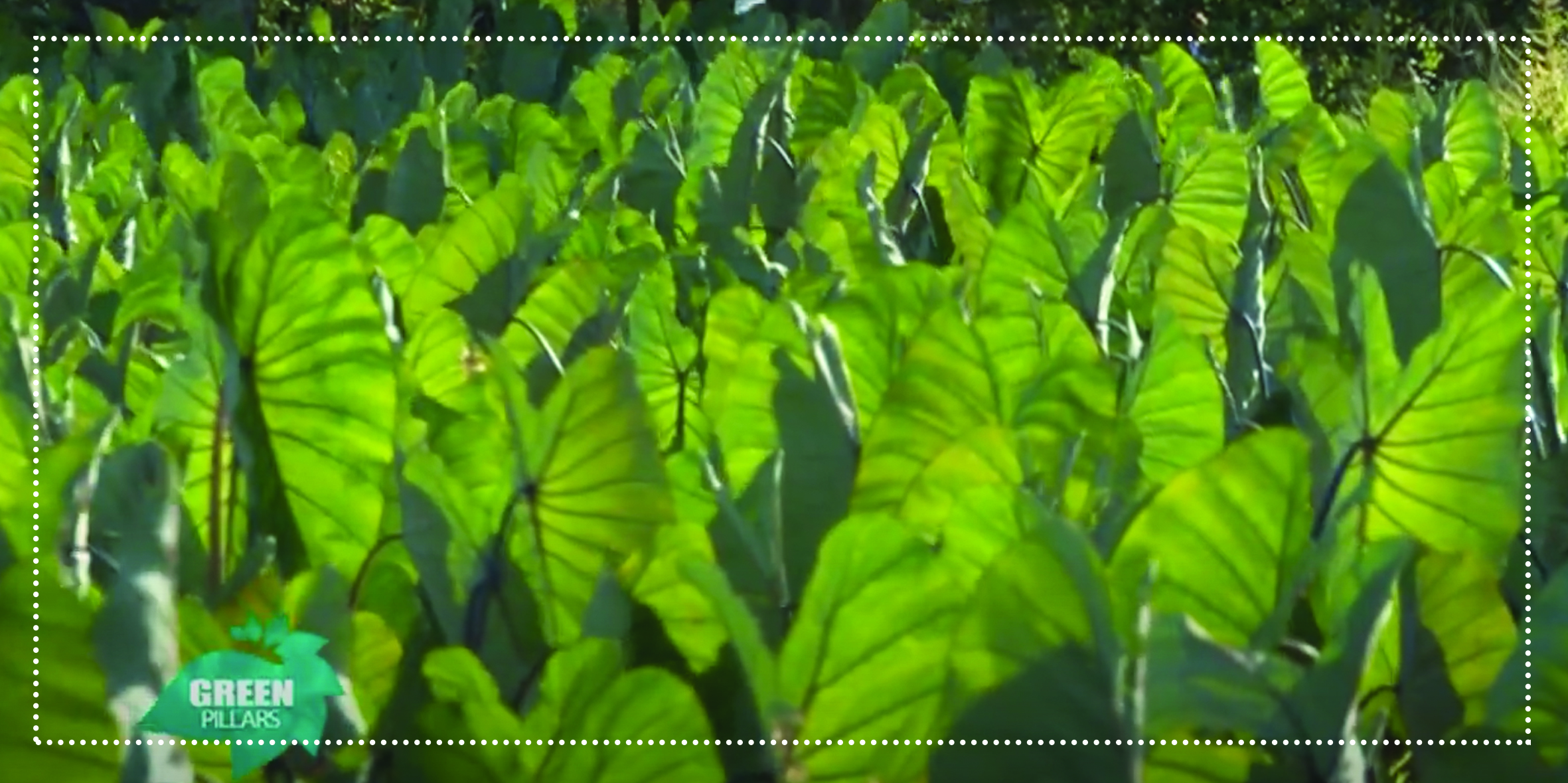 Green Pillars figures on YouTube show the highest number of views in Taro Farming, with young adults forming the majority of the views at 38%  IMAGE: Green Pillars, Fiji Television Limited
There is a sharp rise in demand for educational content on agriculture in Fiji because of COVID-19, according to the latest official figures.
They showed that more than 65,000 people viewed Fiji Television Limited's Green Pillars on Facebook in 2020 – a television program that was produced in response to the growing public interest in gardening and farming following the downturn caused by COVID-19.
Views have more than quadrupled in June following announcements by Fiji's Ministry of Health on the increase in COVID-19 cases, signalling a shift for more educational content on agriculture.
Green Pillars figures on YouTube show the highest number of views in Taro Farming, with young adults forming the majority of the views at 38%.
"People are now turning to agriculture to sustain themselves," said Sitiveni Halofaki, the general manager of Fiji Television Limited – with partnerships set to create and broadcast educational content to help families in Fiji.
Views were higher on Facebook than Youtube in the latest figures, showing more than 8,000 views on Cucumbers Demonstration Plot.
"Not all are properly educated on planting so what better way to learn than on television when people are glued to their screens".
He said Green Pillars was currently the company's "most compelling, most requested and most viewed program" now showing on its premiere channel, Fiji One.
Members of the Pacific Island Farmers Organisation Network including Fiji Beekeepers Association, Rise Beyond the Reef, Foundation for Rural Integrated Enterprises & Development, Koroipita and Fiji Mushroom Growers Association are working with Fiji Television Limited to deliver educational content in agriculture.
The 10-part television series is funded by the Farmers' Organizations for Africa, Caribbean and Pacific – FO4ACP Program; a joint partnership between the European Union, Africa Caribbeanand Pacific (ACP), International Fund for Agriculture Development (IFAD) and Pacific Island Farmers Organisation Network (PIFON).