April 2021
Lessons Learnt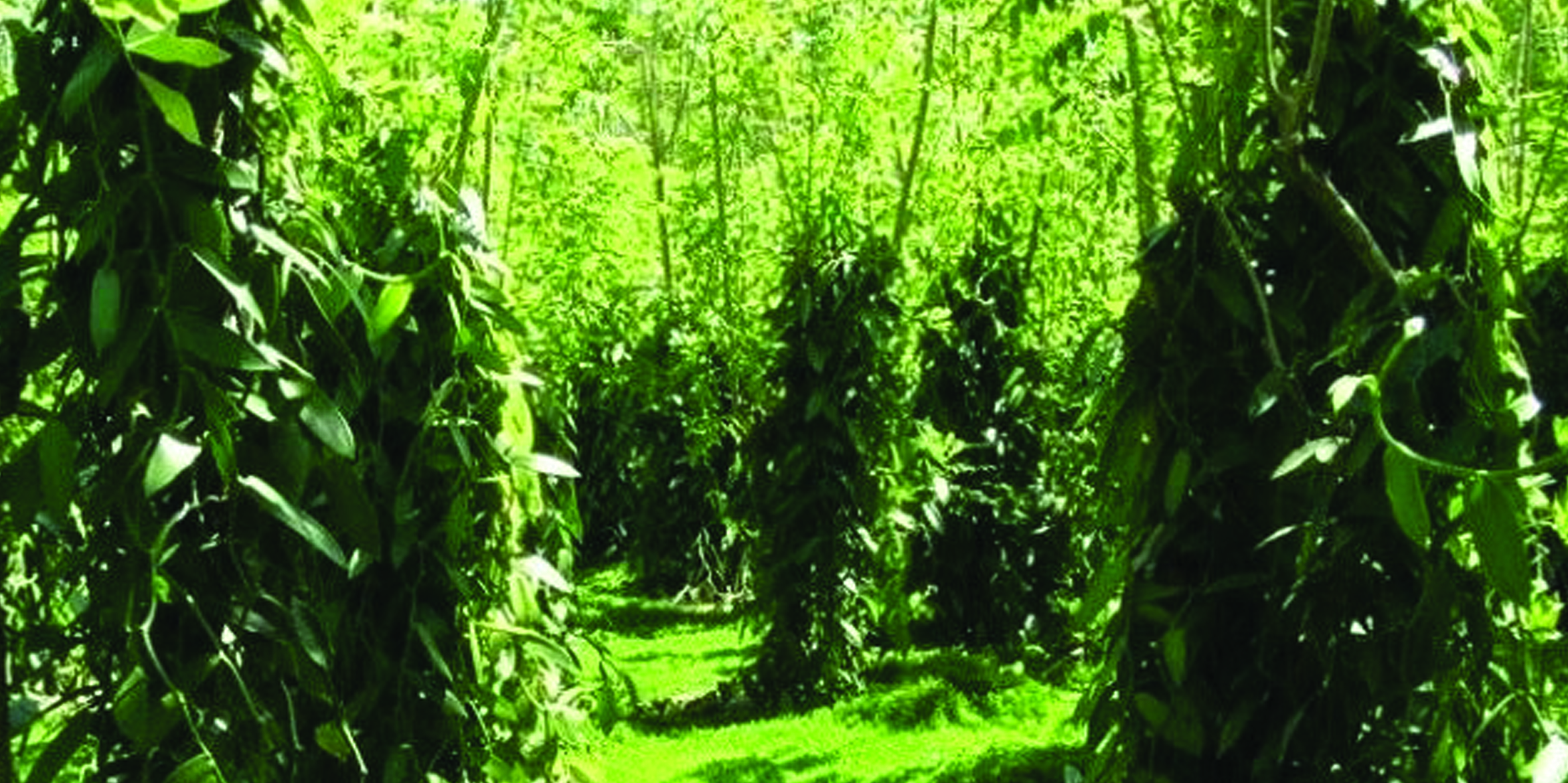 The former owner and operator of Venui Vanilla, Piero Bianchessi will instruct PIFON's Farmers Helping Farmers Technical Session starting Monday 3 May 2020 IMAGE: Venui Vanilla, Vanuatu
The world market for vanilla can be described as a very narrow niche market.
Agricultural Economist, Dr Andrew McGregor says world consumption has oscillated between 1,300 and 3,500 tonnes in the last 20 years and in 2020 it stood at around 2,500 tonnes.
"Vanilla imported by one country is often not consumed in that country with the balance re-exported, this complicates the analysis of the world vanilla market."
Data by FAO show an annual average of 4,500 tonnes of vanilla was imported over the 20 year period between 2000 to 2019, this traded volume according to Dr Andrew McGregor significantly exceeds the exports of countries known to be vanilla producers.
"The international trade in vanilla trade is characterized by a relatively high level of re-exports, where vanilla is imported by one country and resold to another."
"France for example exported 643 tonnes in 2009, it made France – which produces no vanilla – the second largest vanilla exporter after Madagascar."
"Similarly, in 2003 Indonesia, at the height of a vanilla price boom, imported 117 tonnes of vanilla, mainly from Papua New Guinea."
"Virtually all of this vanilla was exported to other countries as Indonesian vanilla."
Such exports Dr Andrew McGregor said leads to 'double counting' and explains why vanilla trade statistics significantly exceed estimates of vanilla consumption.
Cultivating Vanilla In The Pacific
Over the last 30 years, Piero Bianchessi, the former owner and operator of Venui Vanilla has provided practical "hands on" training to vanilla farmers and curers throughout the Pacific islands – including Vanuatu, Tonga, Papua New Guinea, Samoa, Solomon Islands and Fiji.
The Pacific Island Farmers Organisation Network (PIFON) has been closely associated with this work through the Spices Network that was established by a PIFON foundation farmer organisation, the Vanuatu Farm Support Association.
"Our experience over the last few decades has shown that quantity of vanilla produced by most Pacific Island countries – with the exception of Papua New Guinea – is unlikely to be anywhere near sufficient to enter bulk world spice markets."
"Nor, is the price received on bulk markets anywhere near enough to justify the cost involved in producing and marketing small quantities from remote locations."
Lavinia Kaumaitotoya said developing niche specialty markets is essential, where significantly higher prices are paid for small quantities of premium quality vanilla.
"This vanilla can then be on sold to consumers with labelling promoting the "romance" of the Pacific island location where the product originated from."
"There is no place for "second grade" in niche markets, however the experience has been if small scale Pacific Island farmers correctly cultivated vanilla, they are able to produce world class quality vanilla beans.
Lessons Learnt
The Vanuatu Spice Network has shown that farmers in remote locations can produce world class quality spices provided they receive appropriate support, the correct information, and have confidence in the buyer.
"A key lesson we have learnt from our Pacific Island farmer organisations involvement is that this is a high value product well suited to small village based farmers living in more remote locations, such as the small islands of Aneiytum and Futuna in southern Vanuatu," says Lavinia Kaumaitotoya, the Manager of PIFON.
"Farmers in such locations tend to be isolated from markets and rely on expensive and often infrequent transport to sell their produce. So any cash crops grown needs to have a high value-to-weight ratio and vanilla offers this."
Lavinia Kaumaitotoya said vanilla has been found to be well suited to traditional farming systems based on horticultural gardening, where attention is given to individual plants.
"If properly done, farmers can earn a good cash return from their household's effort with a plot of just 100 to 200 vanilla vines and with no need to purchase inputs such as fertilizer."
 "An important characteristic of vanilla for farmers in isolated locations is that if it is cured well, it can be stored for an extended period without loss of quality and so the farmer is able to await the arrival of transport or the buyer."
Farmers Helping Farmers Technical Session
Vanilla expert, Piero Bianchessi will instruct PIFON's Farmers Helping Farmers Technical Session starting Monday 3 May 2021. The former owner and operator of Venui Vanilla which he established in Vanuatu over twenty years ago will deliver the sessions on the Blog which to date has also covered Pineapples and Orchids from leading experts in the Pacific and can be viewed here.