N O V E M B E R  2 0 2 0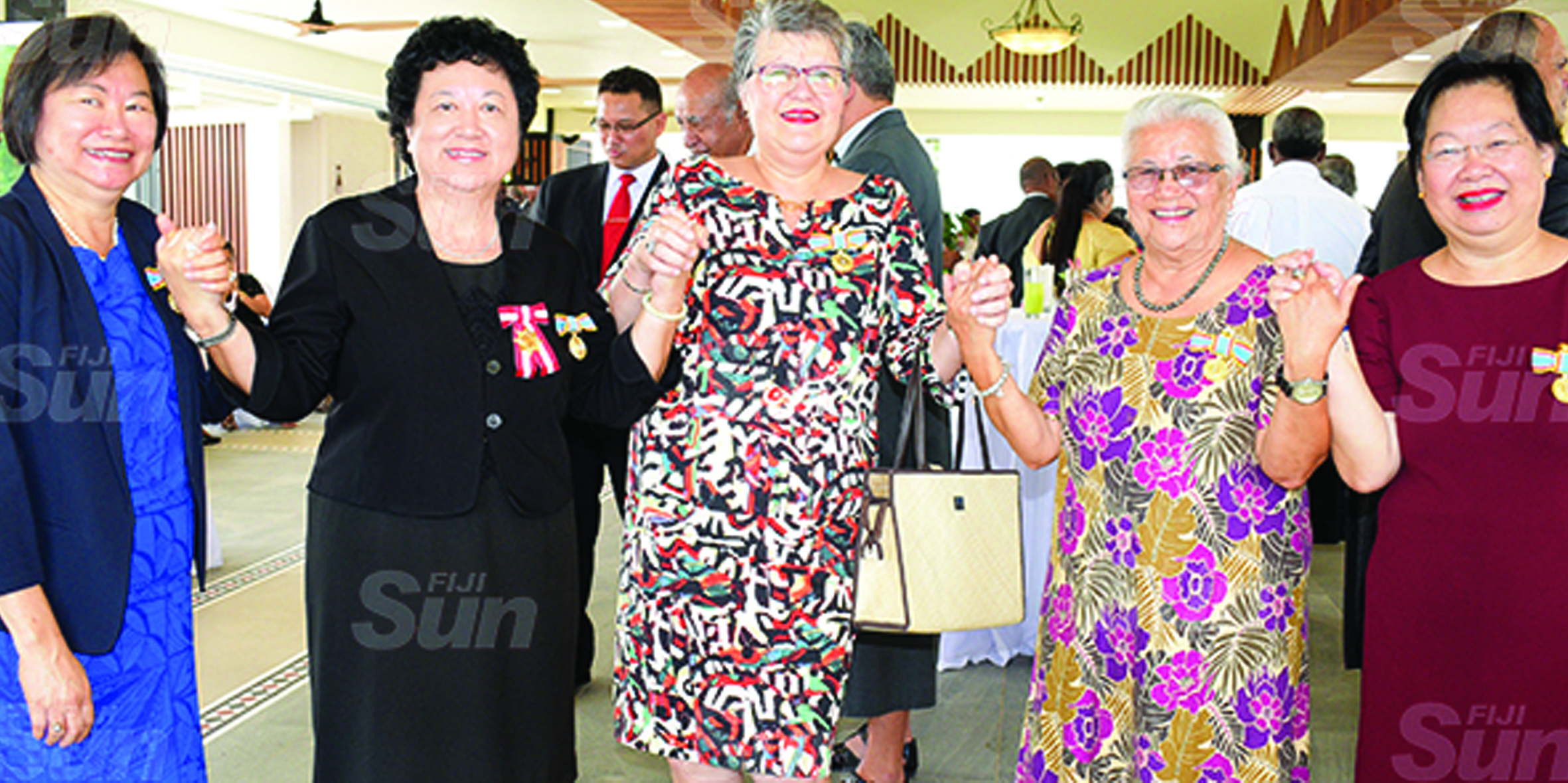 (Left to Right) Lorraine Mar, Jenny Seeto, Elizabeth Fong, Aileen Burness and Lorraine Seeto after receiving their 50th anniversary of Independence commemorative medal during special investiture ceremony at State House Image: Fiji Sun, Ronald Kumar.
Friday 06
The Managing Director of South Sea Orchids, Mrs. Aileen Burness paid tribute to her late husband Mr. Donald Burness as she  received her commemorative medal for Fiji's 50thAnniversary of Independence.
She was recognized for her work in Floriculture in Fiji and the Pacific region.
With the support of her late husband, Mrs.Aileen Burness has worked with women of various communities and taught them the business of flowers spanning over thirty years.
She says it is good to see that people valued the work she has done for the community and nominated her.
Fiji's President Major-General (Ret'd) Jioji Konrote commended the efforts of Fijians in helping move Fiji forward in the last 50 years.
 "Our young and developing nation has evolved into an acceptable level of universal, political and economic maturity that we should all be proud about in today's unpredictable and uncertain global environment that we live in."
Former politicians and diplomats, businessmen, academics, and sporting figures were among some of the recipients of the 50th-anniversary independence medal investiture ceremony.