O C T O B E R  2 0 2 1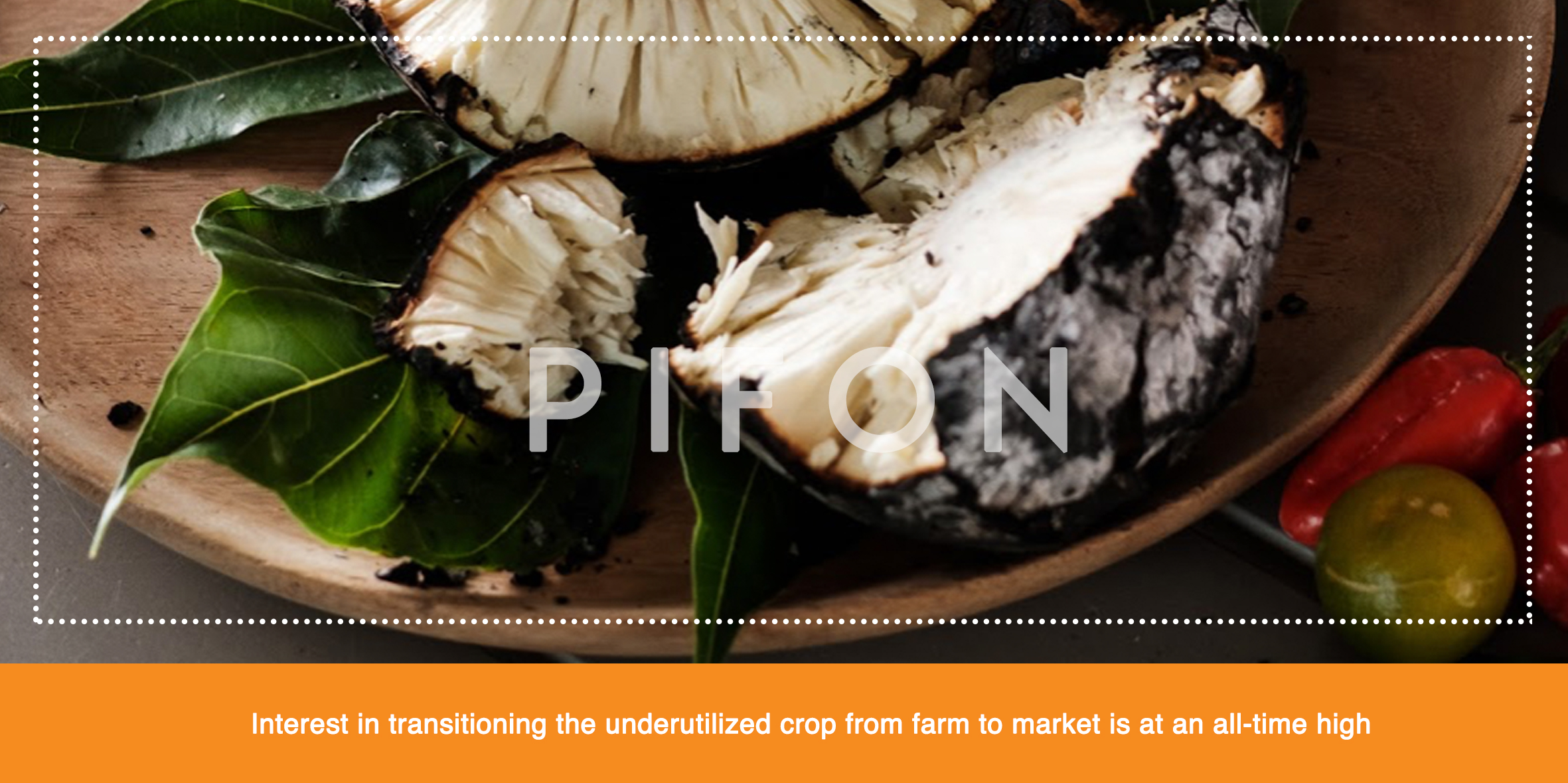 Wednesday 13
The Breadfruit People has announced 6 free webinars in addition to an interactive online workshop that will support breadfruit producers.
Interest in transitioning the underutilized crop from farm to market is at an all-time high. But concerns surrounding technical and operational complexity, guidance on value-added development, and proper education on the economic, cultural, environment and nutritional values of breadfruit threaten to slow the ongoing transformation.
Join the Breadfruit People, along with moderator, Dr Craig Elevitch, for discussions on how breadfruit can ultimately accelerate the evolution toward boosting domestic food production as farmers take active measures to effectively adapt to challenges in climate change and food security across the Pacific.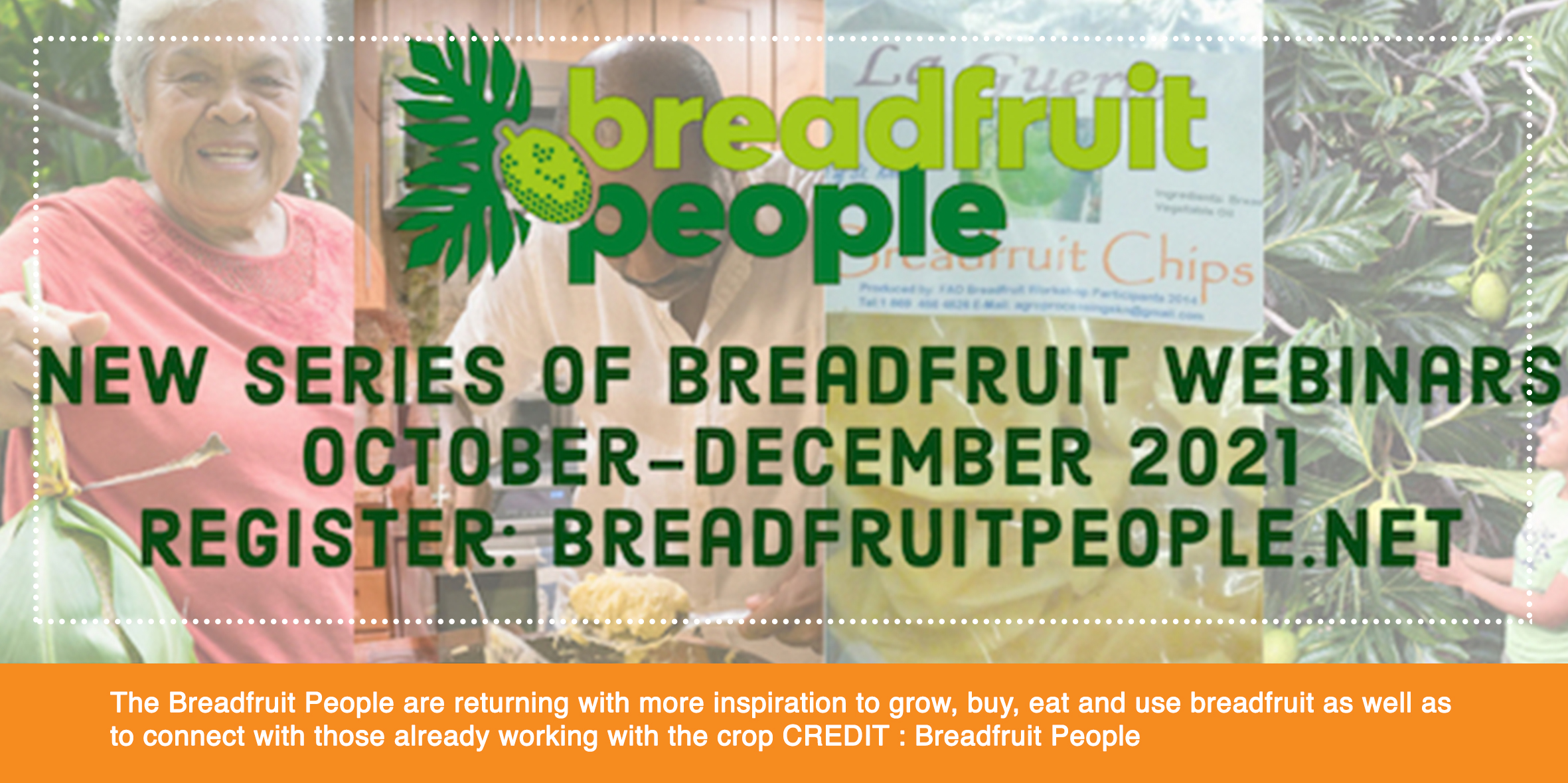 Webinar Discussion Topics
(1) Propagation systems

(2) Breadfruit activities in the Caribbean

(3) Value-added products : Flour

(4) Breadfruit agronomy

(5) Cooking and nutrition

(6) Varieties and seasonality
Webinar Dates and Times
(1) Thursday, October 21, 11am (Hawaii) : Friday, October 22, 9am (Fiji)

(2) Thursday, November 4, 11am (Hawaii) : Friday, November 5, 9am (Fiji)

(3) Thursday, November 18, 11am (Hawaii) : Friday, November 19, 10am (Fiji)

(4) Thursday, December 2, 11am (Hawaii) : Friday, December 3, 10am (Fiji)

(5) Thursday, December 9, 11am (Hawaii) : Friday, December 10, 10am (Fiji)

(6) Thursday, December 16, 11am (Hawaii) : Friday, December 17, 10am (Fiji)
Registration to the Webinar is now open
Breadfruit Products Interactive Online Workshop | From Concept to Market
(1) Led by Dr Richard Beyer, this 4 part weekly online workshop is for those who are ready to develop a breadfruit product and want to learn about developing value-added products.

(2) This online workshop is free, but requires an application to be submitted.

(3) Submit your application by Friday, October 15. Space is very limited, so not all applicants may be accommodated.
Participation to the Breadfruit Products Interactive Online Workshop is now open
This activity is funded through the Farmers Organisations for Africa Caribbean and the Pacific (FO4ACP) Program; a joint partnership between the EU, ACP, IFAD and PIFON. Key partners include UH Pacific Business Center Program, Hooulu ka Ulu, Agroforestry Net, Olohana Foundation, the UH Multi-Purpose Business Incubator (MPBI) and World Rural Forum.