May 2021
Traditional Staples Are Making A Comeback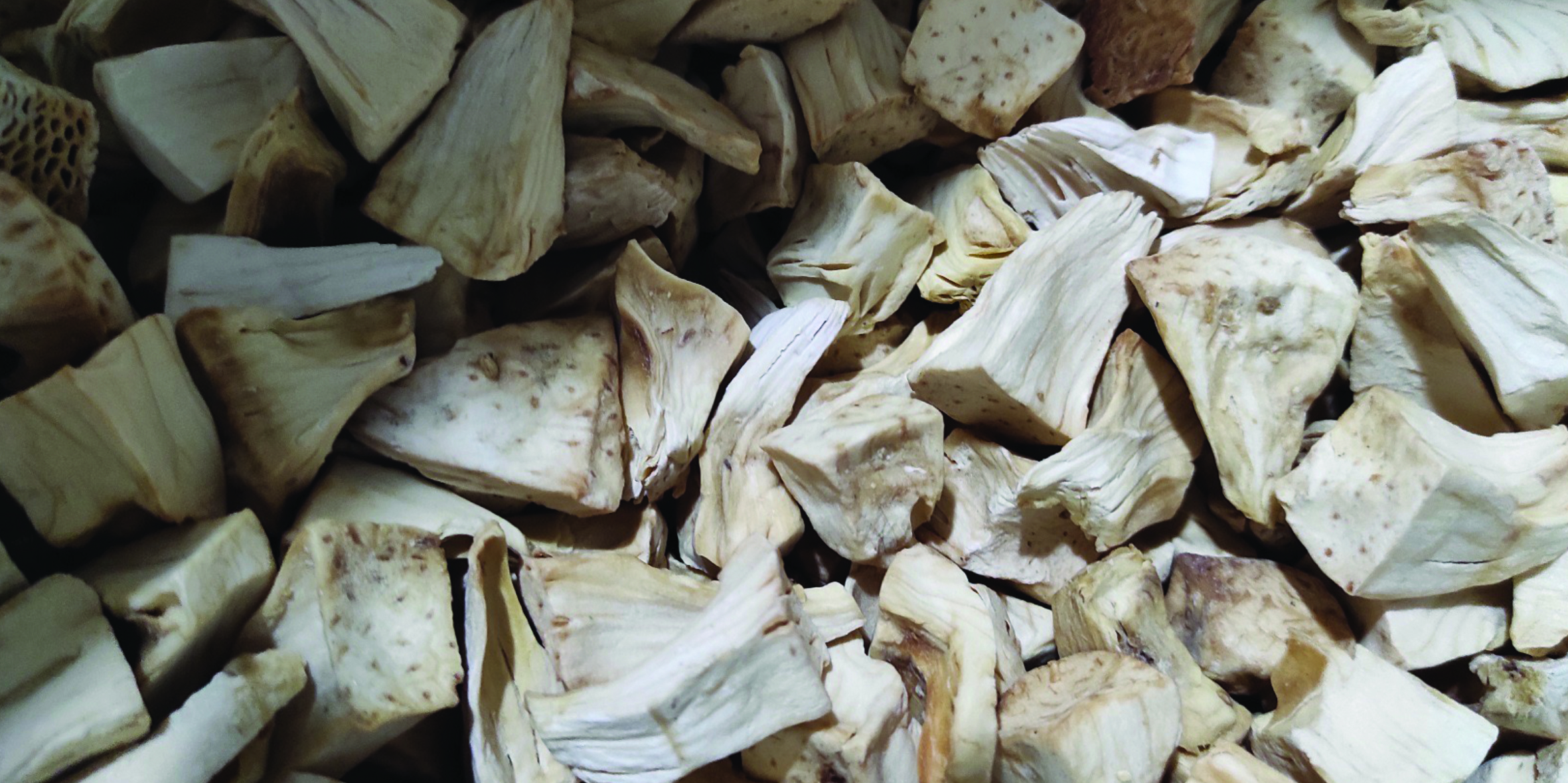 'Nambo' – a traditional staple of Santa Cruz Island of the Temotu Province in the Solomon Islands IMAGE: Dr Shane Tutua
Located to the far east of the Solomon Islands, the Temotu Province regard breadfruit as an important traditional staple food since time immemorial.
Consisting of only three islands; Santa Cruz is the traditional home of 'Nambo', a firm favorite for many households in the Solomon Islands.
So what is 'Nambo' and how is it prepared? "First we have to roast the breadfruit and then we slice and cube it. Traditionally the Nambo cubes were put inside specially made baskets and hung over a fire and constantly turned until dry. Nowadays the cubes are dried through hot air produced by lighting a fire inside a metal drum, which is placed under a floor where Nambo cubes are placed for drying."
Dr Shane Tutua of Zai Na Tina Organic Farm and a member of Kastom Gaden Association says breadfruit continues to be an important food source and source of income.
"Its adaptation and versatility in various soil and climatic conditions, value adding potential and long shelf life makes it an important crop for food security purposes throughout the Solomon Islands."
"Nambo is food for long fishing trips and it's used when other food sources are scarce and unavailable especially during cyclones."
Dr Shane Tutua added breadfruit can be integrated into an agroforestry system and increase food diversity and resilience for food security.
He was addressing participants at the recent Breadfruit People's Food Security Webinar on Friday last week (21/5). Joining him were Dr Andrew McGregor, Emihner Johnson, Adelino Lorens, Kyle Stice and Papali'i Dr. Failautusi Avegalio Jr.